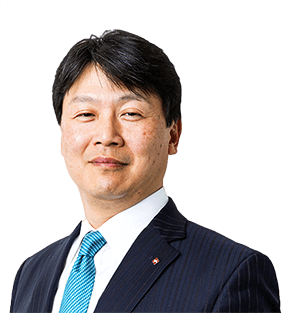 Being your "Success partner" is our goal.
President and Chief Executive Officer Hiroshi Ozeki
Nissay Asset Management Corporation is an asset management firm wholly owned by Nippon Life Insurance Company, a leading life insurer in Japan.
Ever since our establishment in 1995, we have had a single investment philosophy that "Research-intensive investment approach will lead to superior and consistent returns". Our philosophy is underpinned by seasoned professional teams with disciplined decision making processes.
We seek to navigate you to your success, not only by achieving superior investment performance, but also by developing broad product lineups, providing the highest quality in customer services, ensuring regulatory compliance and fulfilling our social responsibilities.
Our goal is being your "Success Partner".