Nippon Life Global Investors Singapore Limited
"Nippon Life Global Investors Singapore Limited" initiated its operation since April 2013, when Nissay Asset Management Corporation participated in the JV, previously named "Nissay Schroders Asset Management Asia Limited", and became the majority shareholder through an intra-group deal and the JV was renamed 'Nippon Life Global Investors Singapore Limited'.
The Nippon Life Group has been managing Asian equities in Singapore since 2001. The unique joint venture structure has allowed the company to quickly set up its operations, utilizing the partner's infrastructure and support functions such as IT and finance, and enhance its capabilities while cultivating its own investment culture, staff, process and decisions.
With the addition of the group's asset management arm, Nissay Asset Management Corporation, in the JV partnership in April 2013, the JV now aspires to expand its services beyond the group and further deepen its roots in Singapore.
Registered Office
138 Market Street, #34-02 CapitaGreen, Singapore 048946
Co. Registration No.: 200517207N
Shareholders
Nissay Asset Management Corporation (51%)
Schroder Investment Management (Singapore) Ltd. (33%)
Nippon Life Insurance Company (16%)
The Team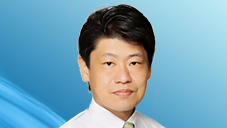 Shinya TSUJIMOTO, Ph.D., CFA, CMA
Chief Executive Officer
Shinya joined in November 2012 as Chief Operating Officer & Fund Manager and was promoted to Director & Chief Executive Officer in March 2013. He has over 28 years of experience in Japanese and Asian equities investments. He joined Nissay Asset Management Corporation in 2011 and was previously Head of Research, Asia Pacific at RCM (HK). He has also worked at Meiji Dresdner Asset Management, Tokio Marine Asset Management and Tokio Marine & Fire Insurance. He holds a Ph.D. in Business Administration from Tsukuba University, M.Sc. in Finance with Distinction from Lancaster University and B.A. in Economics from Hitotsubashi University.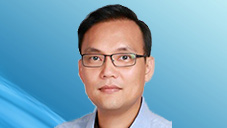 Sebestian CHIA, CFA
Chief Investment Officer
Seb joined in May 2013 as Chief Investment Officer and is responsible for all investment strategies.
He has over 24 years of experience in Asian equities investments and has also overseen investments in fixed income. He was previously Chief Investment Officer and Head of Equity at Maybank Asset Management (ex KE Capital Partners) and has also worked at Morgan Stanley Investment Management, HSBC Asset Management, APS Asset Management, Morgan Grenfell Asset Management and UOB Asset Management. He holds a Bachelor of Accountancy (Honours, Second Upper) from Nanyang Technological University.